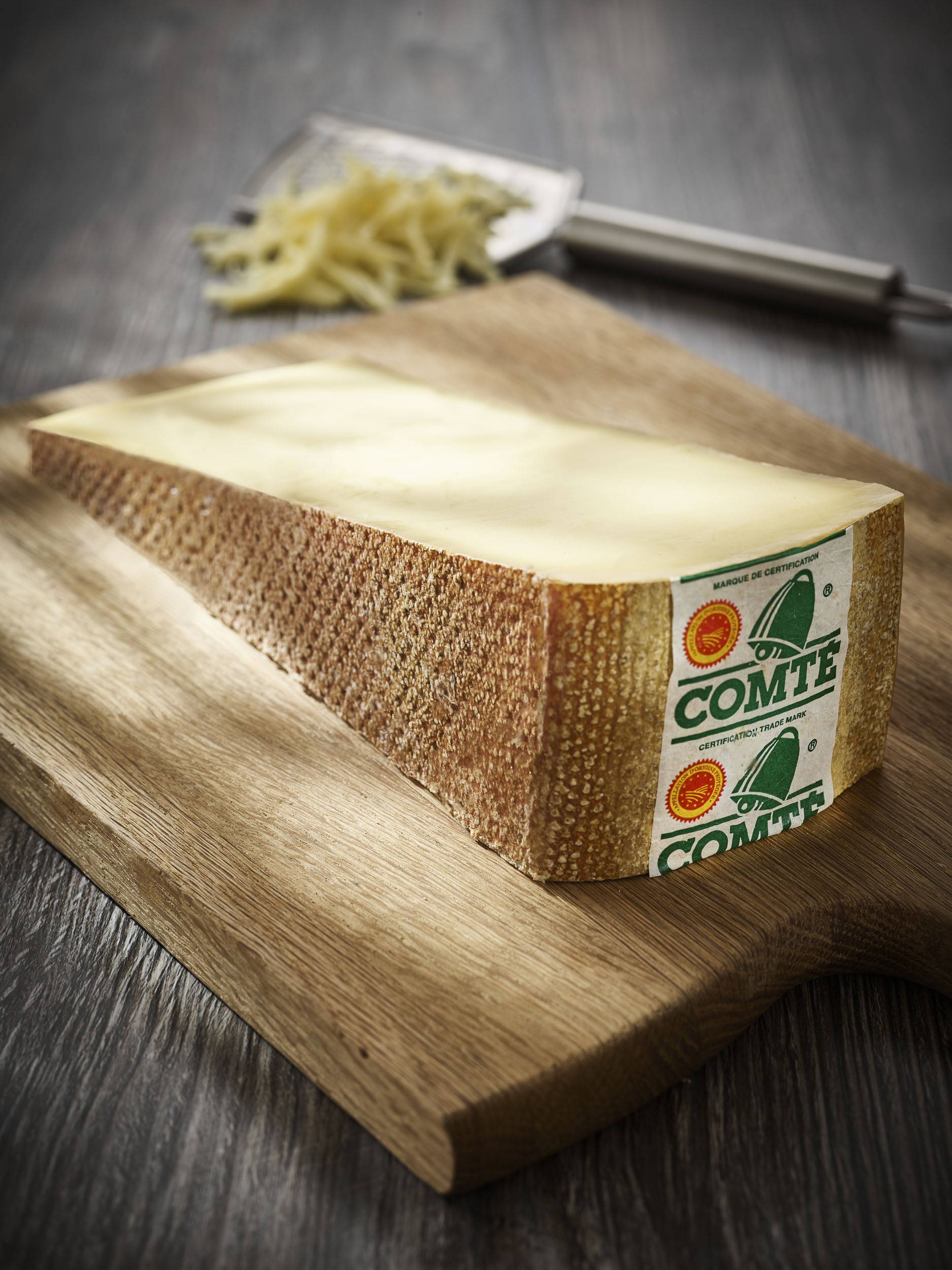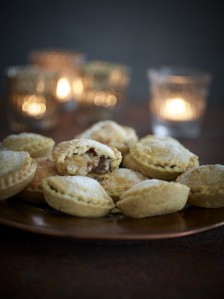 Ingredients
Makes 12 pies.
(For the pastry)
200g plain flour
Pinch of sea salt
115g unsalted butter, room temperature and cubed
1 free range egg yolk
Very cold water
(For the filling)
250g Bramley
½ teaspoon ground cinnamon
40g pecan halves, roughly chopped
50g Comté cheese, cut into 1cm cubes
Plus: Caster sugar, to sprinkle
To make the pastry, mix the flour and salt together in a bowl with a balloon whisk (this breaks up any lumps and aerates the flour, as sieving it would do).
Rub in the butter with your fingertips until the mixture resembles breadcrumbs.
Mix the egg yolk with 2 tablespoons of ice cold water and sprinkle three quarters of this over the flour and butter mix. Mix to a firm dough using a cutlery knife and then one hand – you may need to add more liquid, but the pastry should not be too damp.
Wrap the pastry in cling film and chill in the fridge for 30 minutes.
Make the filling: peel, core and cut the apples into 1cm cubes. Put them in a saucepan with the cinnamon and a couple of tablespoons of water and cook gently over a low heat for about 5 minutes, stirring occasionally, until the apples are soft.
After the pastry has chilled, heat the oven to 200°C (180°°C fan oven). Lightly beat the egg white with a fork. Cut off a third of the pastry and keep it wrapped in cling film while you roll out the rest to the thickness of a 20 pence piece. Using a cutter a little bigger than the holes of a shallow bun tin (about 7cm), cut out circles and line each hole.
Roll the remaining third to the same thickness and, using a smaller cutter (about 5cm), cut out circles for the lids of each pie.
When the apple filling is cool, stir in the pecans and cheese.
Spoon the filling into the pastry-lined holes, brush a little water around the pastry rims and lay the pastry lids over the filling, pressing the edges together to seal.
Make a little hole in each lid for the steam to escape. (If you want to freeze the pies, this is the time to do it and then defrost them completely before proceeding to the next stage). Brush the tops with the egg white and sprinkle with a little sugar.
Bake for about 25 minutes, until deep golden brown, then remove and let them sit for 5 minutes in the tin before very gently moving them onto a wire rack (if not eating straight away) or onto a plate to serve.