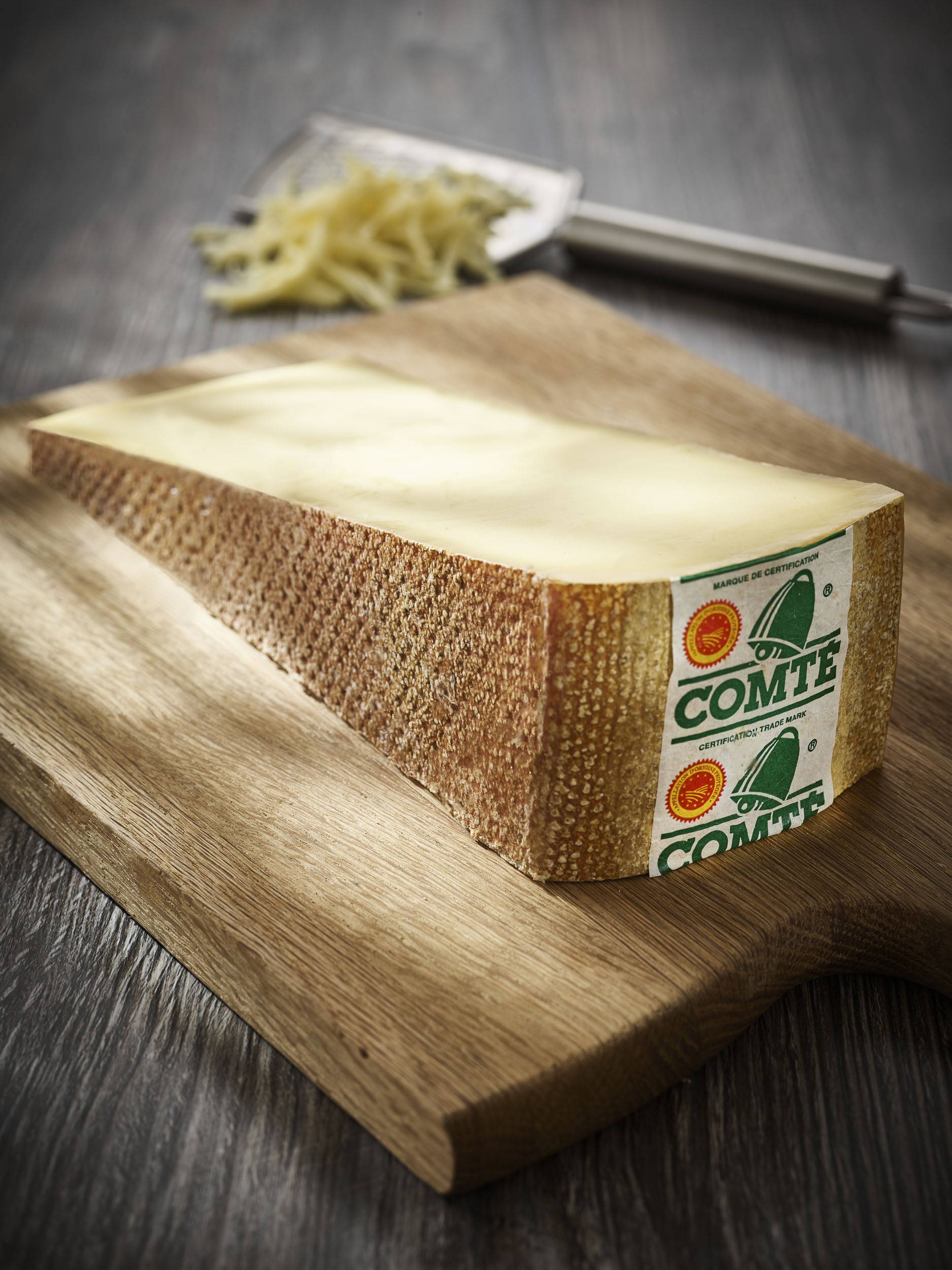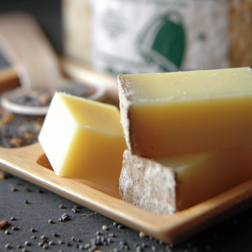 Ingredients
1/2 loaf French bread
3 tablespoons unsalted butter, plus more for dish
1 1/2 cups light cream
1/4 cup raisins, dried cranberries or dried cherries
2 tablespoons Cognac or Armagnac (or other good brandy)
2 eggs
3/4 cup + 2 tablespoons sugar
1 teaspoon candied ginger, minced
1/2 teaspoon vanilla
1 teaspoon orange zest
Freshly grated nutmeg
1 Pippin apple, peeled, cored, and coarsely cubed
1/4 pound young Comté
This irresistible apple and Comté bread pudding is from Lori Forrest, a chef, culinary instructor and Comté enthusiast in Oregon. Sweet and sumptuous, it makes for a perfect addition to any holiday table. Thanks for sharing, Lori!
Preheat the oven to 350°F. Remove the crust from the half loaf of bread. Pulse the crusts (crusts only, not the inside) in a food processor to make breadcrumbs. Reserve 1 cup of the breadcrumbs for the topping. Butter a 1 1/2 quart souffle dish and coat it with 1-2 tablespoons of the remaining breadcrumbs.
Cut the crustless bread into 1-inch cubes and transfer to a large bowl. Pour the cream over the bread cubes to soak. In a separate bowl, soak the raisins in the brandy.
Whisk together the eggs, 3/4 cup sugar, candied ginger, vanilla, orange zest, and a grating of nutmeg.
Meanwhile, melt 1 tablespoon of butter in small saucepan. Sauté the apples with the drunken raisins and 1 tablespoon of sugar for approximately 10 minutes, or until soft.
Fold together the bread cubes with the grated cheese, apple and egg mixtures. Pour into the prepared soufflé dish.
Melt 2 tablespoons of butter in a small saucepan and add 1 cup of the breadcrumbs with 1 tablespoon of sugar. Stir to combine.
Sprinkle the topping over the pudding and bake 35-45 minutes, until puffy and browned. Serve warm.