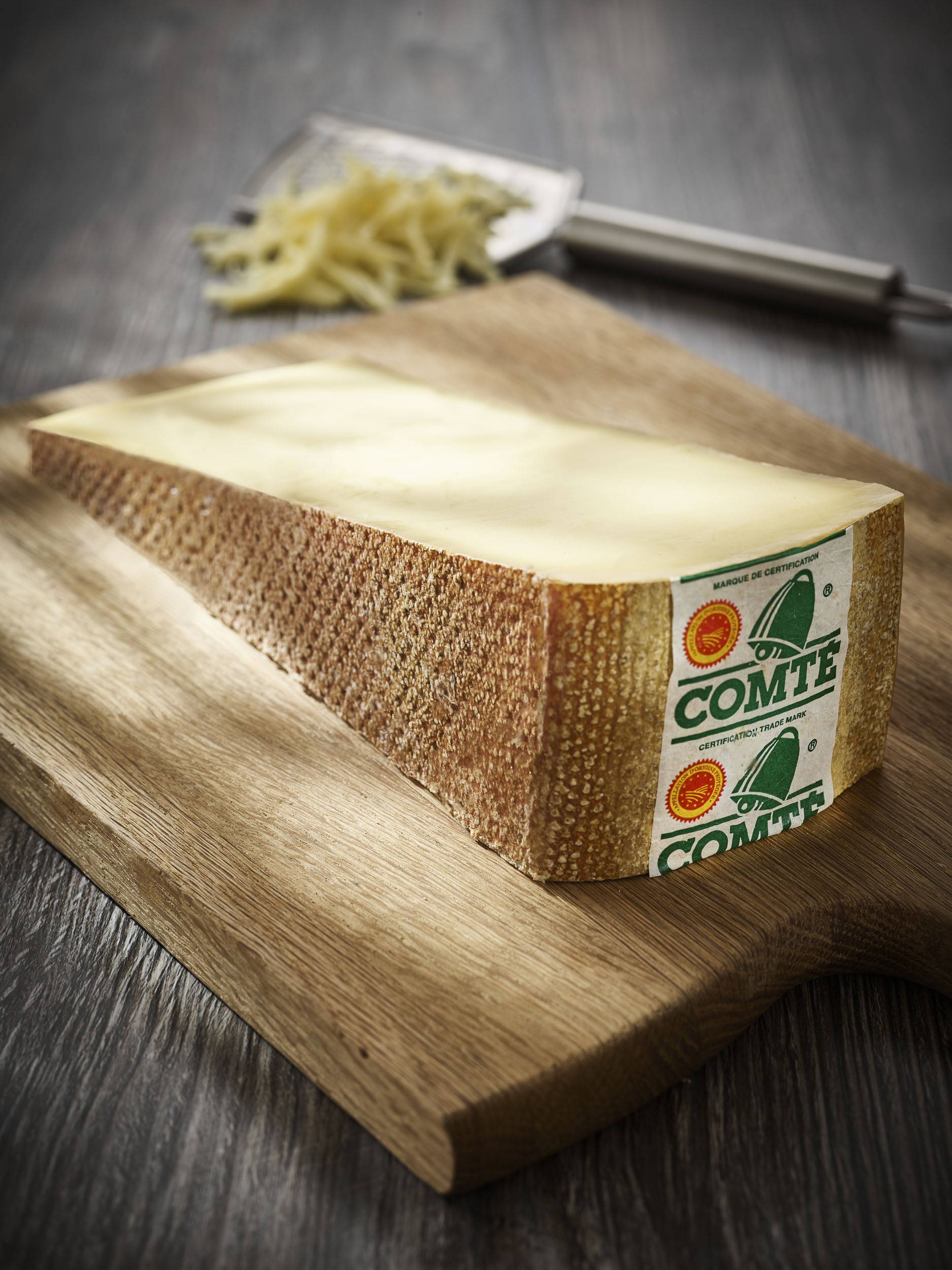 Ingredients
To make 10 canelés and 10 pears.
50g Comté cut into squares
500ml milk
60g butter
50g brown sugar
2 eggs
150 g sieved flour
(Side dish)
10 large pears
2 bottles of sweet white wine
150g sugar
10 cardamon pods
5 pepper grains
Preparation
Canelé preparation
The night before:
Mix 400ml of boiling milk with 50g of butter, then remove it from the heat.
Mix the eggs with 100ml of cold milk, then add it to the hot milk. Mix well and leave to cool.
Add the sugar and sieved flour and mix to create a smooth paste. Leave to rest for 24 hours.
On the day:
Preheat the oven to 210°C.
Butter the canelé tins with 10g of butter and line it with a small amount of flour.
Place a large slice of Comté at the bottom of each tin, stir the paste and fill each tin with the paste until it is two thirds full.
Cook for 10 minutes and then reduce the temperature to 180°C and cook for another 35 minutes.
Turn the canelés out from the tin as soon as they have come out of the oven.
Preparing the pears
Heat the white wine with the sugar and spices. Cook the pealed pears (including the cores) for approximately 15 minutes (depending on the size of the pears). Take the pears off the heat and leave them to cool down.
Serving
Serve each pear at room temperature with 1 Comté canelé which can be either hot or cold.