Mother's Day the Comté way!
Mother's Day the Comté way!
Fri 01 April 2016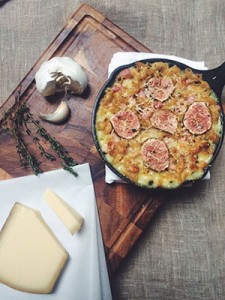 We teamed up with some fantastic UK food bloggers for a competition, asking them to come up with a recipe dedicated to their lovely Mum for Mother's Day, using Comté, of course! The winning entry was by Mike from The Bearded Bakery, with his fabulous Comté, Pancetta & Fig Mac N Cheese dish!
Are you a blogger? Get in touch with us via social media so we can keep you in the loop with future events and competitions.
Other news
Get new recipes
Enter your email below to be kept up to date on all of our latest news, recipes and more.
Sign up for Comté Newsletter