Crab and Comté tarts by celebrity chef, Rosie Birkett
Crab and Comté tarts by celebrity chef, Rosie Birkett
Wed 07 December 2016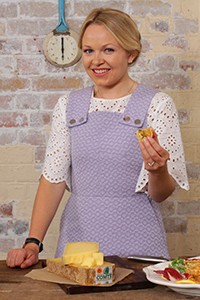 Rosie Birkett has created a delicious Crab and Comté tart recipe, which pairs the beautifully nutty cheese with sweet crab meat and caramelised fennel in a Comté pastry case. Heavenly, and a great dish to impress your friends over the holiday period.
Watch the recipe video here
Other news
Get new recipes
Enter your email below to be kept up to date on all of our latest news, recipes and more.
Sign up for Comté Newsletter