Comté on Sunday Brunch!
Tue 14 February 2017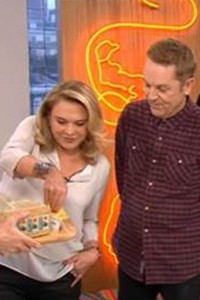 Did you see Comté being tasted live on Channel 4's 'Sunday Brunch' by a number of celebrities including chef Tom Kerridge? The lovely Morgan of 'Cheeses of Muswell Hill' offered an 18 month Comté to the show's guests as part of a feature on 'Seasonal Cheeses' and needless to say, it went down a storm!
Watch the episode here
Other news
Get new recipes
Enter your email below to be kept up to date on all of our latest news, recipes and more.
Sign up for Comté Newsletter